Slimming World with Sonja
The Hub
Shaw Lane Sports Club
Shaw Lane
S70 6HZ
Thursdays at 5pm & 7pm
Fridays at 9am & 10:30am
Saturdays at 7:30am, 9:00am & 10:30am
Pay for ten weeks, get two weeks free and the new taste the sunshine cook book free too. Offer in group until 18th June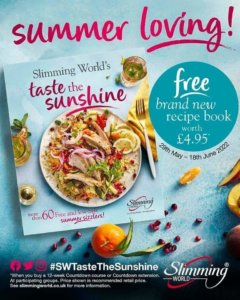 Pick up a copy of closer magazine on sale 14th June for a Free Membership voucher, this gives you free membership when you join with a six week countdown (save £10.95) you can us this at Slimming World with Sonja Shaw Lane sports club.
I also have Free membership with a 12 week countdown (save £16.90, no voucher needed)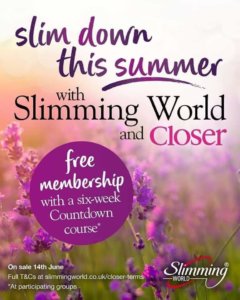 Call text Sonja 07488969911.
No booking needed .
Disabled Access
https://www.facebook.com/sonjaianson